Demystifying The Selling Process
One of the most important aspects of selling a home is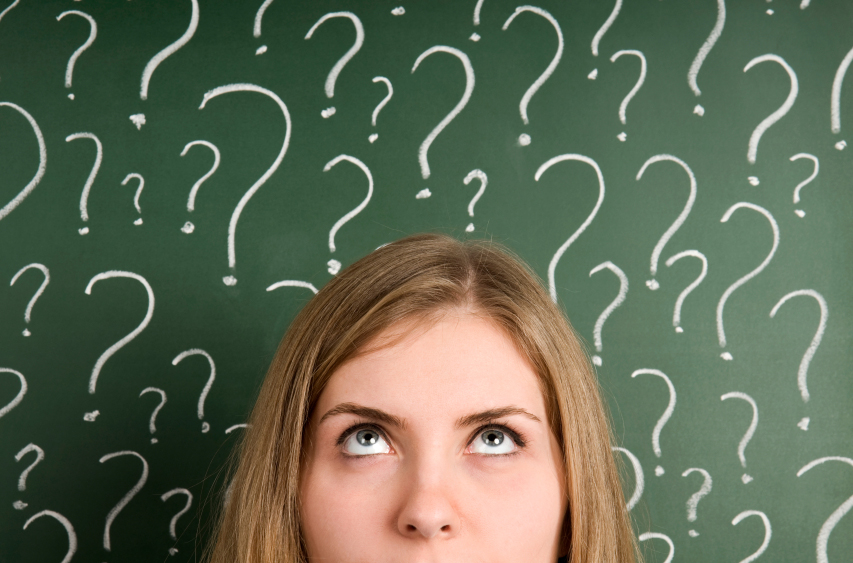 hiring the right agent for the job. Once you've discovered how the skill and expertise of a top agent can make a huge difference in your bottomline, as well as your overall experience, the Byrd Property Group will be an easy choice.We've added this video to our site to help you
understand one of the most misunderstood occupations on the planet! What a top real estate agent does and how we protect your bottomline while promoting your best interests will be more than apparent after watching this short video.

So we hope you enjoy this inside look at what really happens when you hire an experienced professional for the job of selling your home!
Hire the Right Listing Agent
Whether you're looking to sell your home now or you're just curious about its value, there are many websites that promise to give it to you. However, using these sites to price your home in today's market could mislead you into giving away tens of thousands in equity. Especially if you need to sell your home fast.
Smart Home Selling Strategy
Now, because the market is always changing and your home's competition is too, a proven way to prevent this is to hire an expert who is trained to prepare a smart home selling strategy for you. This strategy takes into consideration all the factors involved in the home selling process that are proven to sell homes faster and for up to 18% more than the methods of traditional real estate agents.
Finding A Qualified Expert
As you probably know, finding an expert qualified to sell your home can be a daunting task. See, in most states, with just 45 hours of classroom time and a state exam, anyone can call themselves a real estate agent. They are legally allowed to direct the largest financial decision in your life. Compare this to other licensed occupations, where it takes 600 hours to be a licensed nail technician or 1,200 hours to be a licensed beautician. It's easy to see why traditional agents are poorly prepared to serve your needs.
Seven Unique Factors
As a homeowner, what can you do to protect your largest asset and ensure you hire an expert who is trained and qualified when you're ready to sell? Thankfully, research conducted by the National Association of Expert Advisors has discovered seven unique factors that an expert will manage in order to sell your home at the top of the market, in the least amount of time. The seven factors are: expert advice, differentiation, market exposure, agent cooperation, buyer acquisition, offer negotiation, operational execution.
1. Pricing Expertise
Let's start with number one, pricing expertise. Traditionally, agents price homes using what is called a Comparative Market Analysis also known as a CMA. This establishes the value of your home by comparing it to historical sales. What most agents don't realize is that historical data doesn't determine how you should position your home in today's market to attract the highest offer. This would be like driving your car while looking in the rearview mirror. What if the home was a rental occupied by college kids? What if the home was packed wall to wall with junk? What if one sold low because it reeked of offensive cat odor, or worse, what if the seller was motivated because of a divorce or death and needed to unload it quickly? All of these homes would be used against your home's value in a CMA, and as you might imagine, they should have absolutely no bearing on how to price and position your home. Be wary, if an agent presents you a CMA it is likely they will not be able to price your home to sell for top dollar.
2. Differentiation
This leads us to factor number two, differentiation. To attract the highest possible offer, a home must be positioned to attract buyers who perceive its highest value. Expert advertisers understand that there's a perfect buyer profile for the buyer that will be willing to pay the most money for your home. Expert advisors attract these perfect buyers by differentiating your home from other homes in the market by first anticipating a buyer wants and needs. As you'll notice the key focus here is not on pass market sales, but what is likely to attract a top paying buyer in today's market. This means the advice you should receive to attract buyers like this must include:
How to make small investments in your home's curb appeal to pull buyers off the street.

How to inexpensively update outdated interiors to stimulate offers.

How to use preemptive negotiation strategies to attract high offers in comparison to your competition.

Why you should consider repairs, upgrades or professional staging to eliminate the potential for attracting low offers.

Statistically, the payoff for differentiating your home like this will yield you more equity in less time and that's worth celebrating.
3. Market Exposure
Moving on to factor number three, market exposure. Once your home has been differentiated to target top paying buyers, like a loaded cannonball, it's ready to fire. This next factor ensures when you launch your home on to the market, it's aimed at the right target. This requires you to be especially careful when selecting a professional. Here's why: exposing your home to the market requires marketing. Research shows that the average agent only spends $89 a month on marketing and only sells an average of eight homes per year. On the other side, top agents will taut their large budgets for newspaper, TV, home magazines and a list of hundreds of websites where they advertise. You think that the answer is obvious, hire the top agent, right? Not so fast, the key to a smart marketing plan for your home starts with a clear understanding of where buyers are going to search for homes. With thousands of places to invest, you want to fish where the fish are biting. Expert advisors know the top websites that attract the most buyers and employ a deep not wide marketing strategy to get more qualified eyeballs on your home. Since the agent you hire is essentially investing the commission you are paying them, you want to have an agent that tracks every dollar and the return on investment.
4. Agent Cooperation
Now, a widely known, but little discussed selling factor that significantly increases the likelihood of you getting a top-dollar offer is factor number four, agent cooperation. Agent cooperation simply predicts that there is a greater than 50% chance that once your home is exposed to the market, another real estate professional will bring you a buyer. Since the largest pool of potential buyers are probably under the guidance of another agent, It's critical that your expert advisor allocate a portion of their marketing budget to get your home in front of the top agents in the market who represent buyers.
This means hiring an expert advisor who understands the current incentives that motivate other agents to bring their best clients, is as critical to success as differentiating your home is to attract targeted buyers. Be wary of the agent that offers to accept lower commission. Often this leads to a lower compensation being offered to the agents that potentially have a buyer for your home resulting in little to no activity on your house.
5. Buyer Acquisition
This brings us to factor number five; buyer acquisition. With your home differentiated to attract top-dollar offers, a strong marketing budget in place to expose your home to targeted buyers and an aggressive plan to motivate cooperating agents to bring you their best clients, hiring a professional who has developed an immediate response system is critical to acquiring a buyer for your home, think of this like the circuit breaker in your house. E-mails, calls and showings are like electricity for the sale of your home, so, without a system to process and qualify their flow, you risk shorting out a top-dollar offer.
Here's why, when a buyer visits your home online, a cooperating agent calls to set up a showing or someone calls from your yard sign. Studies repeatedly show the fastest response wins the deal, anything more than 15 minutes lowers the chance of your agent making contact and decreases showing your home by up to 105 times. Therefore, ask the professionals you're considering, who answers the phone while they're busy with other clients? What training or certification do they have? How do e-mails and website leads get responded to over the weekend or after hours? What is their average response time to an incoming lead? An expert advisor understands they're running a business and solid systems and processes are needed to successfully manage all of the variables in the home selling process.
6. Offer Negotiation
All right, the next to last factor that influences the likelihood you get top dollar for your home is factor number six; offer negotiation. Regardless of how well a home is positioned to attract the perfect buyer, they will want to order their own inspections, will want to pay less than full price and will likely make demands you're not comfortable agreeing to, therefore, not enough can be said then about hiring an expert who can negotiate an outcome that serves your best interests. Too many good deals go bad and time is always of the essence. If you lose a good deal because of bad negotiating, it could be weeks to months before another deal that good comes your way and the market could have shifted out of your favor during that time, so do your homework, ask the professionals you're considering if they have a strategy for negotiating, if they do, you're likely in good hands.
7. Operational Execution
The last factor that brings everything together is factor number seven; operational execution. The sale of your home is much like flying in an airplane, you want an expert in the cockpit who's flown hundreds of times and follows a set of documented processes to get your plane safely into the air and back on the ground again, you would never want your pilot to be the person who is checking the air in the tires, fueling the plane, washing the windows or serving drinks up and down the aisle.

Because there are over 115 unique individual variables that go into the successful sale of every home, you don't want an agent who doesn't have systems and relationships in place to manage the process. Like a safe flight, it takes many people working together to get your home sold for top-dollar. When hiring an expert, ask about their relationships with title companies, mortgage lenders, photographers, lawyers, sign companies, professional stagers, inspectors and cleaning crews. The expert will be prepared to explain how they work together to get your home sold.

By now you know selling a home is a process, not an event. You also learned how to hire an expert who can attract the perfect buyer willing to pay top-dollar for your home. If you're selling, the next logical step is to request a free no-commitment smart home selling strategy from an expert advisor. Expert advisors are trained and certified to prepare a smart home selling strategy that can sell your home faster and for up to 18% more money than the traditional real estate agent.